Deal Street Maintenance Delivery Unit
Upgrade of MDU at Manchester Victoria Street Station For Transpennine Route Upgrade
Red CCTV Provided protection to Taziker's Network Rail Deal Street Trackside Depot.
The work was crucial to Taziker and Network Rail's Transpennine Route Upgrade Works at Manchester's Victoria Street Station.
The Transpennine Route Upgrade – or TRU – is a multi-billion pound long-term railway infrastructure programme that will improve connectivity in the North.
Red CCTV's team devised a multi-disciplined system to protect essential equipment and people during major track and signalling upgrade work.
The site posed a number of potential security threats due to its close proximity to Manchester Victoria Station and the AO (Manchester) Arena.
The MDU – Maintenance Delivery Unit – is around 250m southwest of Manchester Victoria Station and has previously demonstrated security vulnerabilities.
Members of the public have taken advantage of inadequate security measures and used the MDU to park cars whilst shopping or attending concerts and events at the Arena.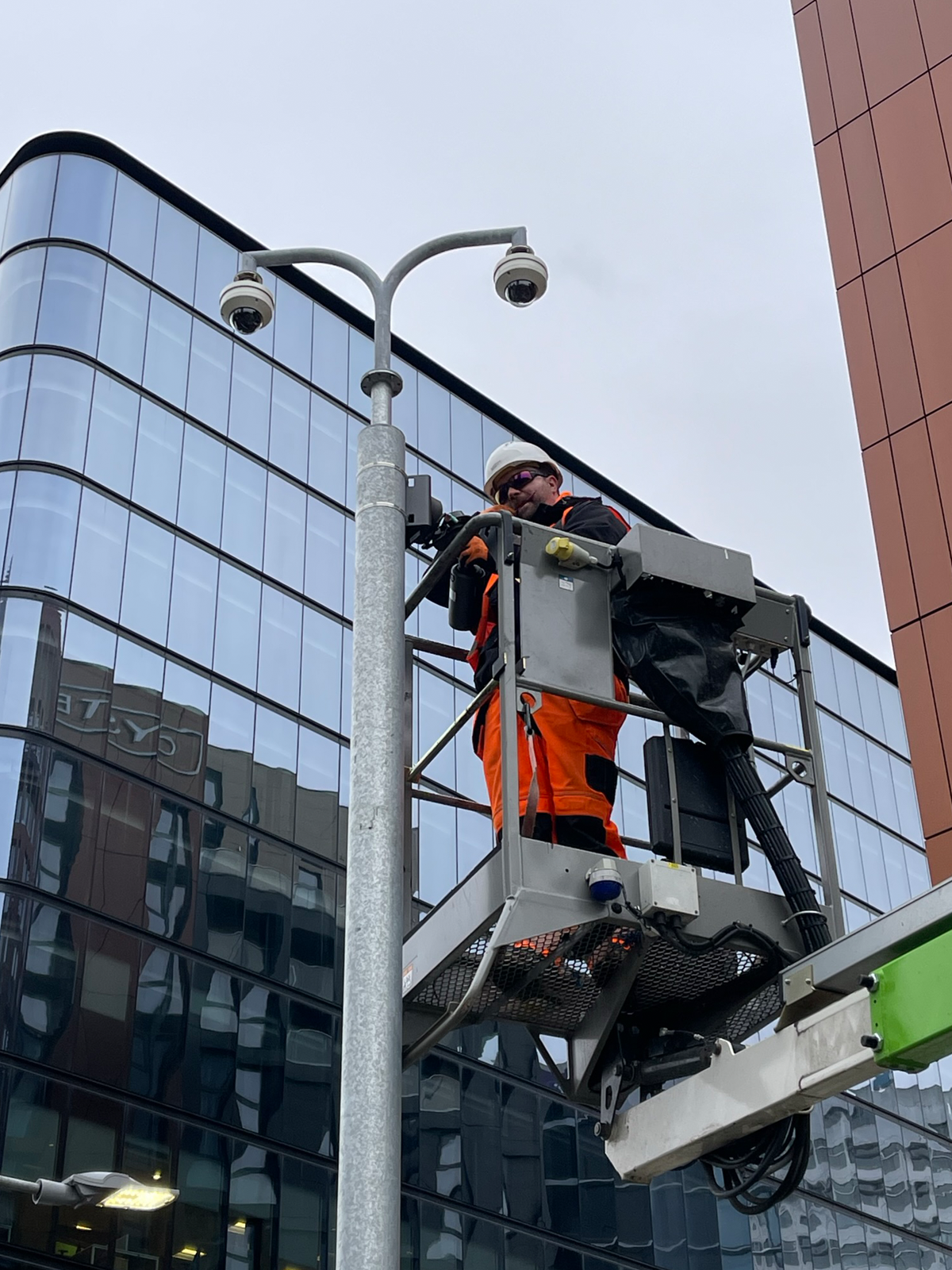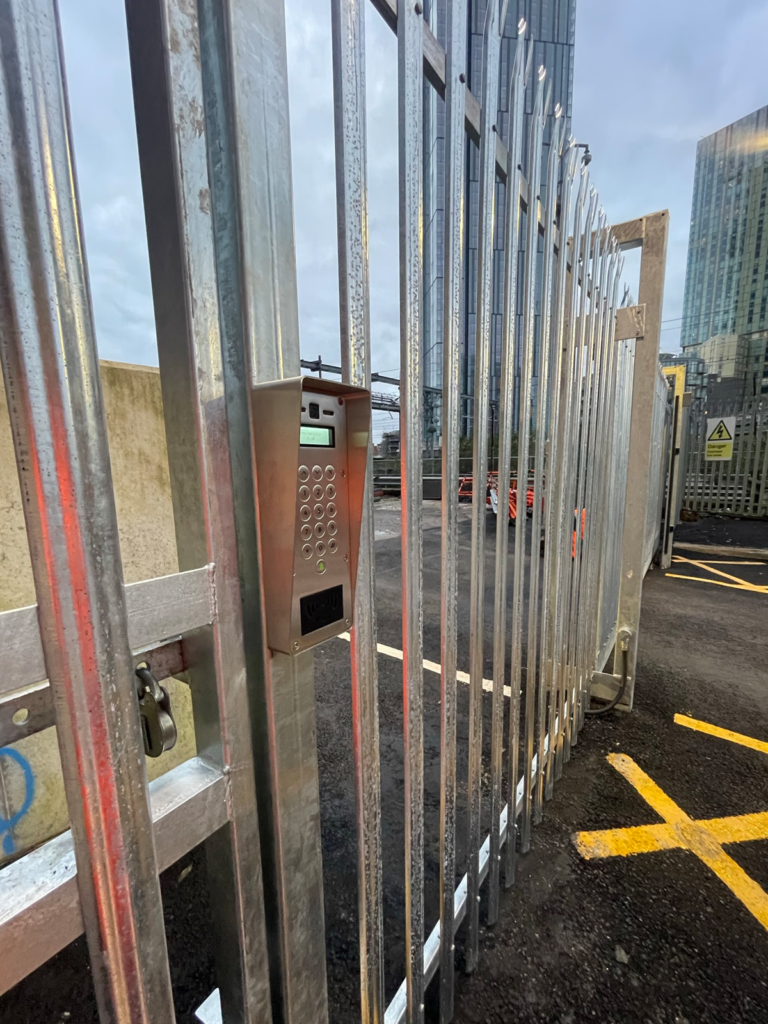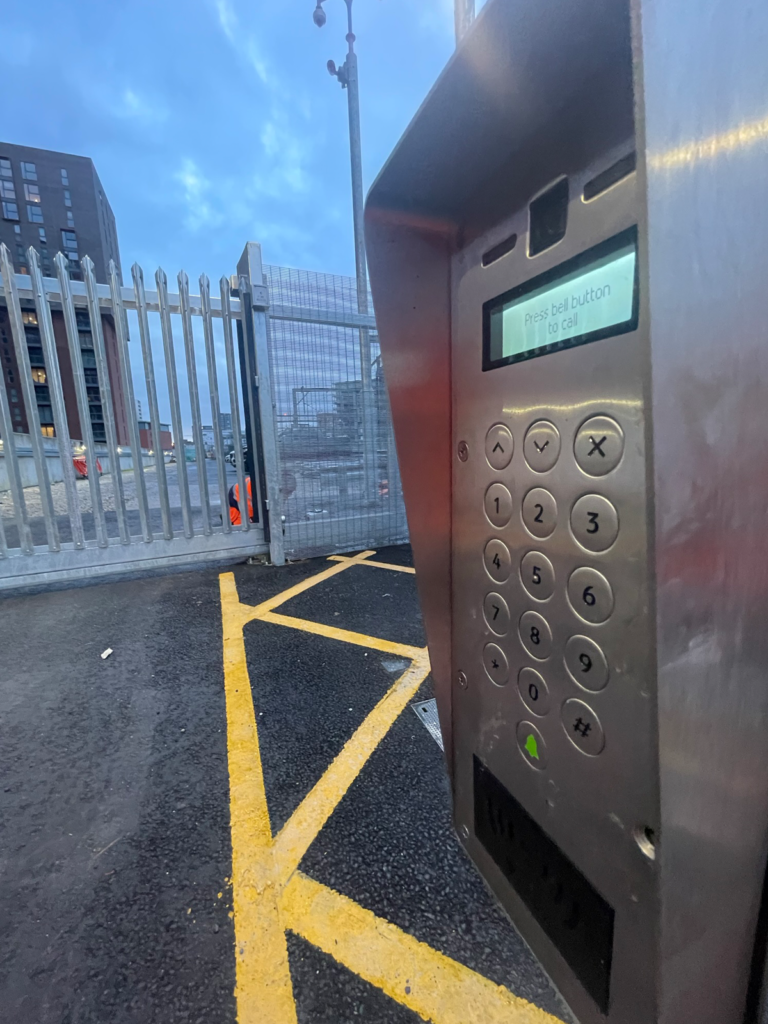 Some rail passengers have even been prepared to walk trackside to the MDU to use the MDU exit to avoid paying ticket fares at Victoria Station.
"It was a complex site with lots of potential risk but we created a bespoke multi-disciplined solution to negate that risk," explained Red CCTV founder Rob Kennedy.
"The MDU was secured only with temporary fencing panels and a gate to the top of an access ramp adjacent to a car park and that posed numerous safety concerns both in terms of protection equipment but crucially members of the public and staff.
"There was a CCTV system in place but it was inadequate and in need of an upgrade and so we needed to create a multi-disciplined approach, utilising different elements of the systems we deploy."
Red CCTV installed a new sliding gate to the entrance of the site. This is controlled by an ANPR camera and complimented by an Intercom system. Network Rail manage the ANPR database.
A new pedestrian gate was installed with a British designed Paxton Net2 Access Control System to control entry and exit from the site.
A complex network of Hanwha IP (Internet Protocol) cameras were installed to cover the site in its entirety including the site entrance, site gate and pedestrian access control.
The entire security system is powered by a Cisco network.
Red CCTV managed the site for three months allowing Network Rail to concentrate on major track and signalling work, crucial to the multi-billion Transpennine Route Upgrade (TRU).
The work will eventually allow Network Rail to run more and faster trains between Manchester, Huddersfield, Leeds and York.
Phase Two of this project will be completed Q4 2023 and will require additional CCTV cameras added to provide security to planned workshops on site.
Find out how Red CCTV can help to secure your site by talking to our team via this link info@redcctv.co.uk.
Main image courtesy of Network Rail