SPEAK TO US TODAY ABOUT HALO A-POD
The Halo Access A- Pod is a contact-less cloud based site access solution.
It can be placed anywhere a controlled access is required.
Users access the A-Pod via the Halo Access App using their Smartphone as a virtual key.
Cloud Technology Provides Total Client Control
The Pod checks the facial biometrics and body temperature of operatives and only allows site entry to those who pass pre-defined checks.
The process is quick and easy, and completed in minutes without the need for human intervention.
It also acts as a flow control system, ensuring only the right amount of people are on site at any given time.
The A-Pod is fully managed via its own dedicated web interface, providing clients with full access control, and allowing the real-time onboarding of personnel.
Features such as compulsory face mask and safety helmet alerts can be easily added, and interaction with workers certifications CSCS or PTS cards.
The A-Pod is a revolutionary contact access system, which provides safety to individuals without compromising the security of the site.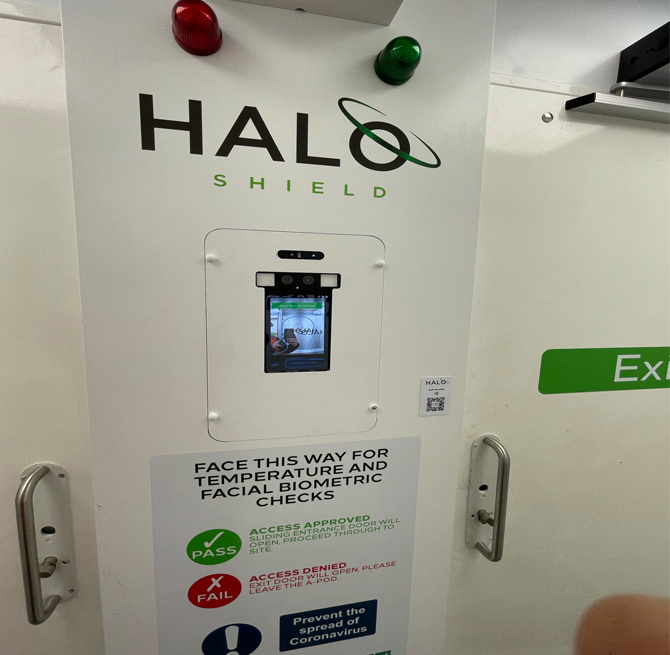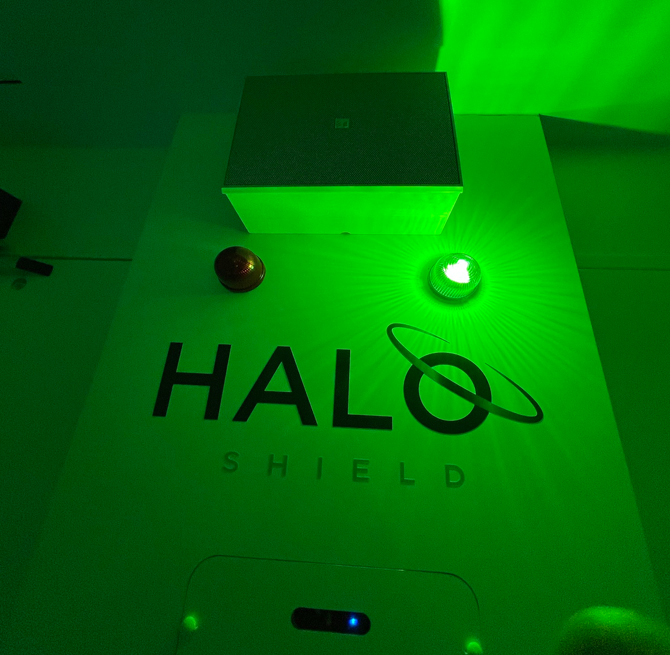 Modular CCTV Monitoring System