SPEAK TO US TODAY ABOUT THE HALO TOWER RANGE
eco-friendly CCTV Tower System.
The Halo Towers have a unique power supply which reduces the need traditional for diesel generators and thus saves fuel and harmful CO2 emissions.
The Halo CCTV Tower system is the UK's first fully modular, rapidly deployable CCTV Tower.
Utilising sophisticated CPNI Home Office Approved Video Analytics to reduce false alarms by up to 95%.
Ultra high definition, low light technology, including; PTZ, and thermal options to protect property and assets 24/7.
Also available on request are solar powered, ANPR and time lapse solutions.
The Halo range is the first CCTV tower to have telematics on board as standard, this makes it the most transparent and reliable system in the industry.
Equipped with real time intruder notification and live view feed, the Halo Towers offer clients full transparency and visibility of their site security system.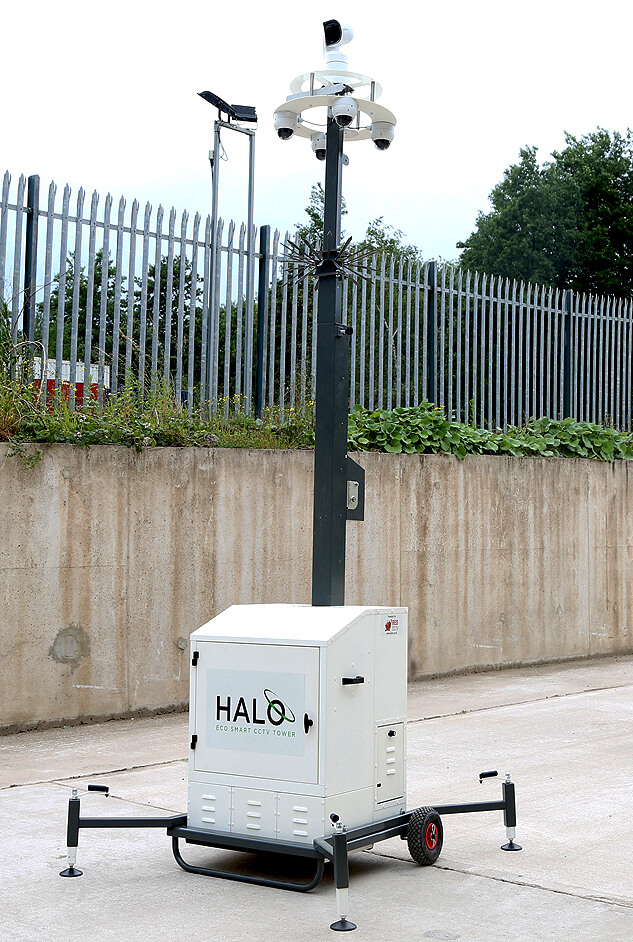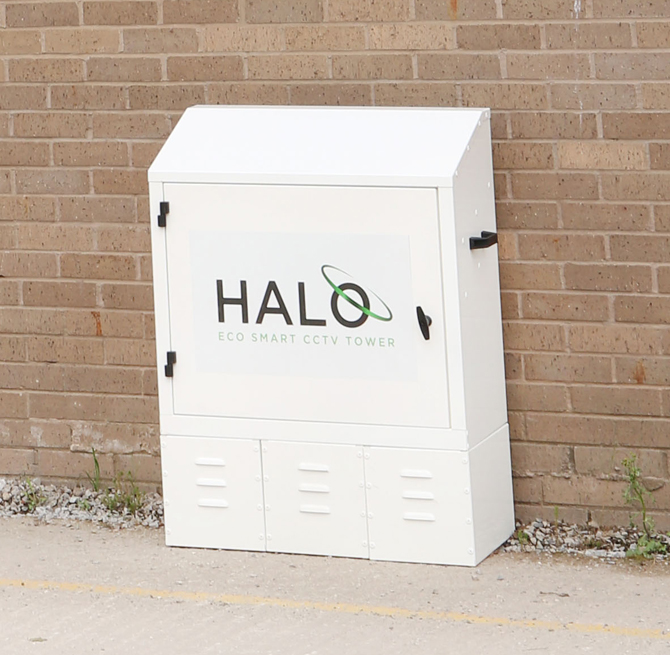 Our Online Portal Provides Client Transparency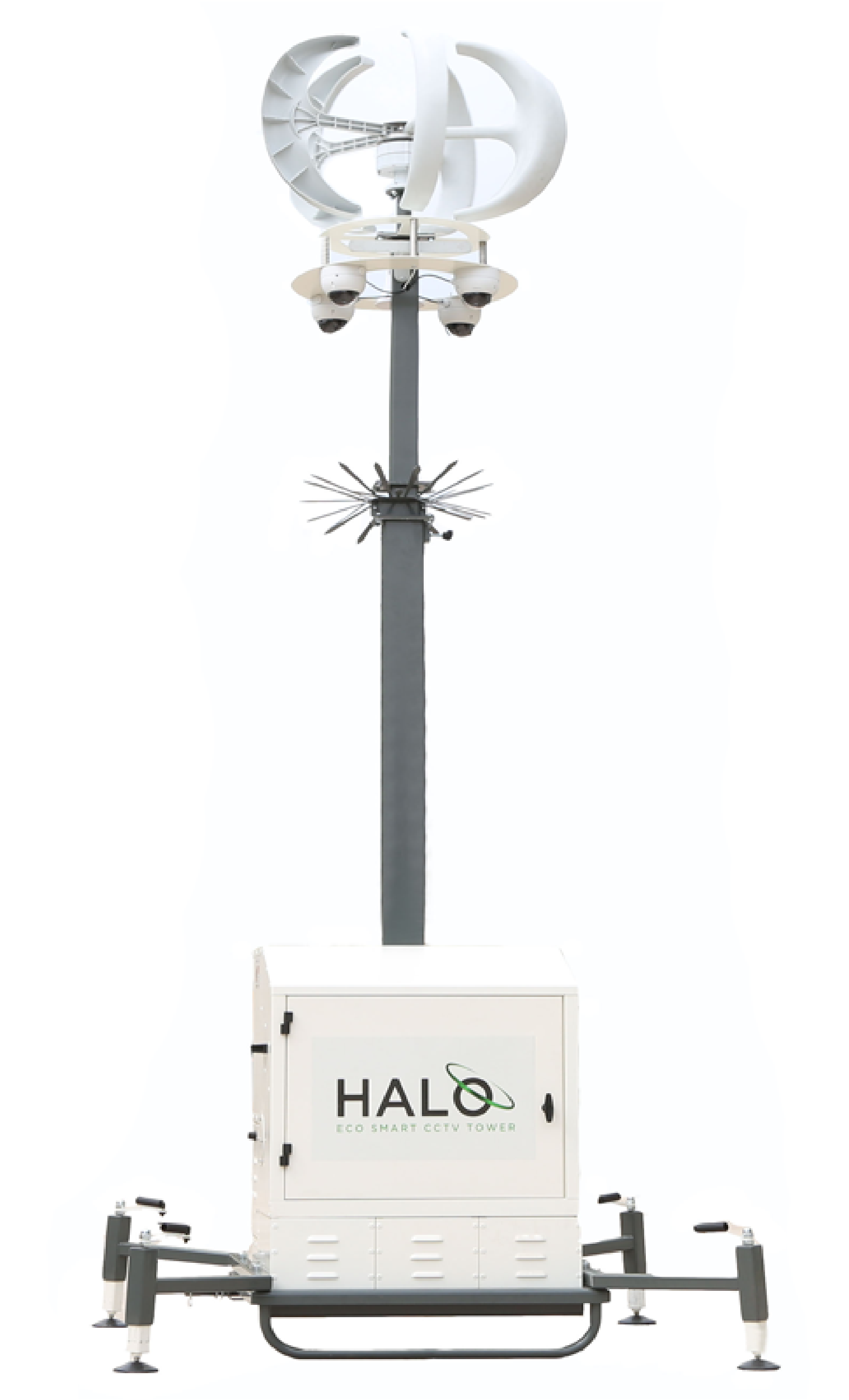 Our unique Halo Tower range includes hybrid, fuel cell, wind turbine and solar options. All of our systems reduce harmful CO2 emissions, reducing clients carbon footprint and saving fuel. Our Halo portal is available as standard, providing automated weekly savings reports and incident access, via lap top, desk top or smart phone.
The towers can be erected in minutes by our vastly experienced engineers who will only commission service once we, and the client, are totally satisfied with the coverage and service.
The system only alarms to humans and vehicles, can be equipped with ANPR technology and can detect intruders up to a distance of 1km if using thermal cameras. The system also has time lapse capability.
The Halo Tower provides protection in virtually all locations, whilst the Halo Compact can be installed where space is tight in city centres or smaller compounds.