Barhale for Anglian Water @ one Alliance
£2.8 million sewer regeneration
Barhale saved 24 tonnes of carbon thanks to Red CCTV's eco-friendly CCTV Tower System.
They deployed the Halo Eco Smart CCTV system at the £2.8 million Anglian Water Potters Way Project in Peterborough.
The Halo Towers have a unique power supply which reduces the need traditional for diesel generators and thus saves fuel and harmful CO2 emissions.
By deploying the Halo Eco Smart CCTV Towers to provide security during the Potters Way Project, Barhale saved £24,000 in fuel costs and a staggering 23,813 kg of carbon.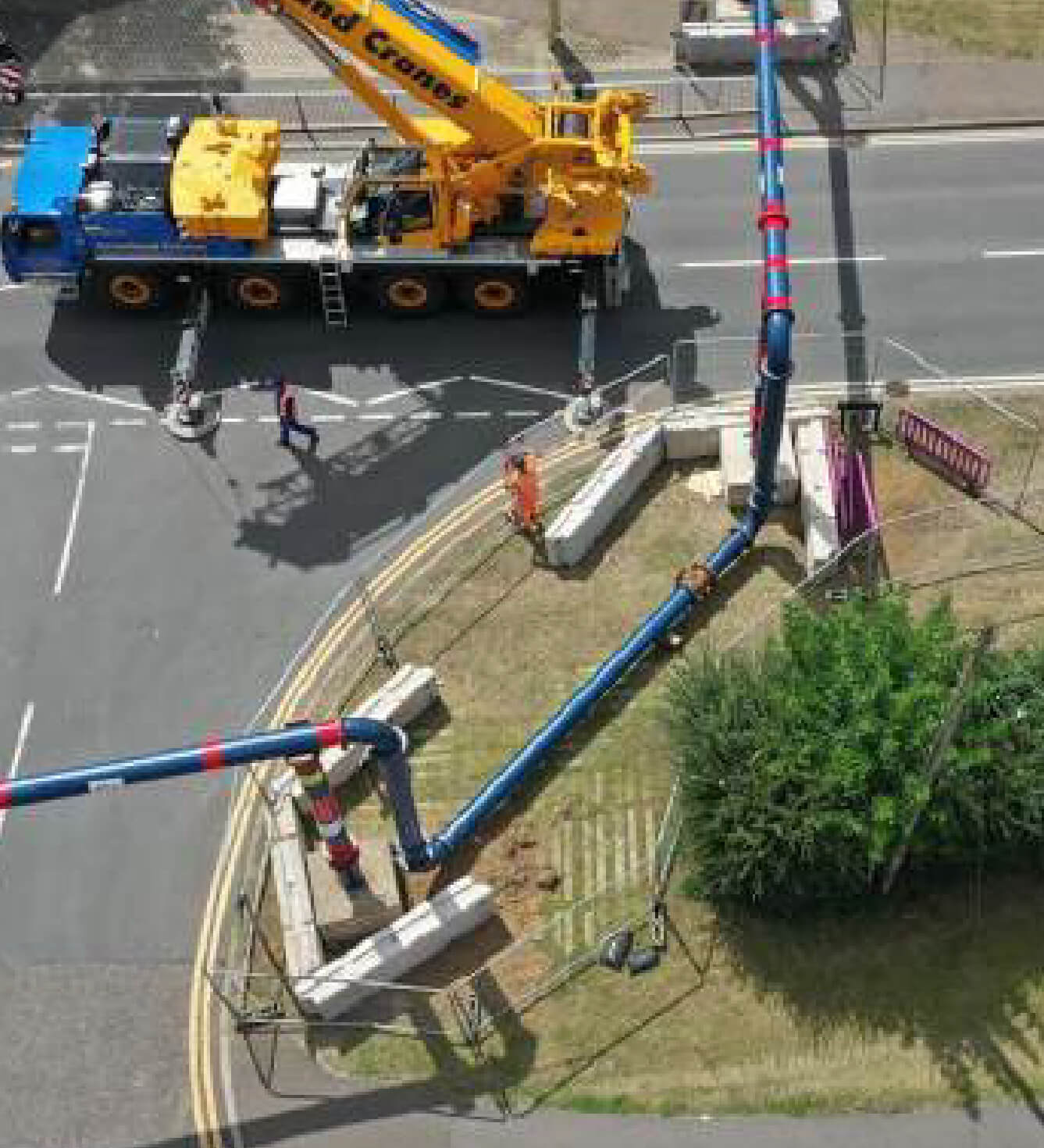 Red CCTV Managing Director Rob Kennedy, said: "It is another fine example of how can provide cutting edge security solutions without damaging the environment
"The Halo Eco Smart CCTV Tower is a highly technologically advanced system which reduces the need to use traditional generators.
"It means companies like Barhale can reduce their carbon footprint and save money without compromising on quality.
"The Halo Eco Smart CCTV System is the future for site security. Highly portable, durable and suitable for any environment. We are delighted with it's success."
Red CCTV created a bespoke security solution for Barhale as they embarked on the £2.8 million Anglian Water @ one Alliance Potters Way project in Peterborough.
The Anglian Water @ one Alliance is a collaboration of seven partner companies; Anglian Water, Balfour Beatty, Barhale, MMB, MWH Treatment, Skanska and Sweco, working on behalf of Anglian Water to deliver more than half of their capital investment project.
The Potters Way Project involved renewing 435 meters of sewer pipes, carrying as much as 4,000 litres of sewage per second.
The pipes carry the majority of Peterborough's sewage flow and the project was completed without interrupting the service thanks to some innovative engineering.
Contractors Barhale, a partner within @one Alliance, were 'highly commended in the Innovation category of Anglian Water's Suppliers Awards.