Essential works to stablise a chalk cutting & protect tracks.
Taziker saved the carbon equivalent of 1,100 trees on a Network Rail project thanks to Red CCTV
They deployed Red CCTV's innovate Halo Eco Smart CCTV Tower for crucial works on the Purfleet Chalk Cutting. The Halo Eco Smart CCTV Tower saved more than 177,145kg of CO2, that's the equivalent of planting 1,100 trees.
Taziker turned to the site security specialists Red CCTV after a guard was assaulted near to the site of the Purfleet project.
They were carrying out essential works for Network Rail on the London to Grays (Tilbury Loop) rail line to stabilise a chalk cutting and protect the tracks.
Red CCTV immediately deployed guards to secure the area and the innovative Halo Eco Smart CCTV Tower which provided ongoing protection for the site, it's workers and plant.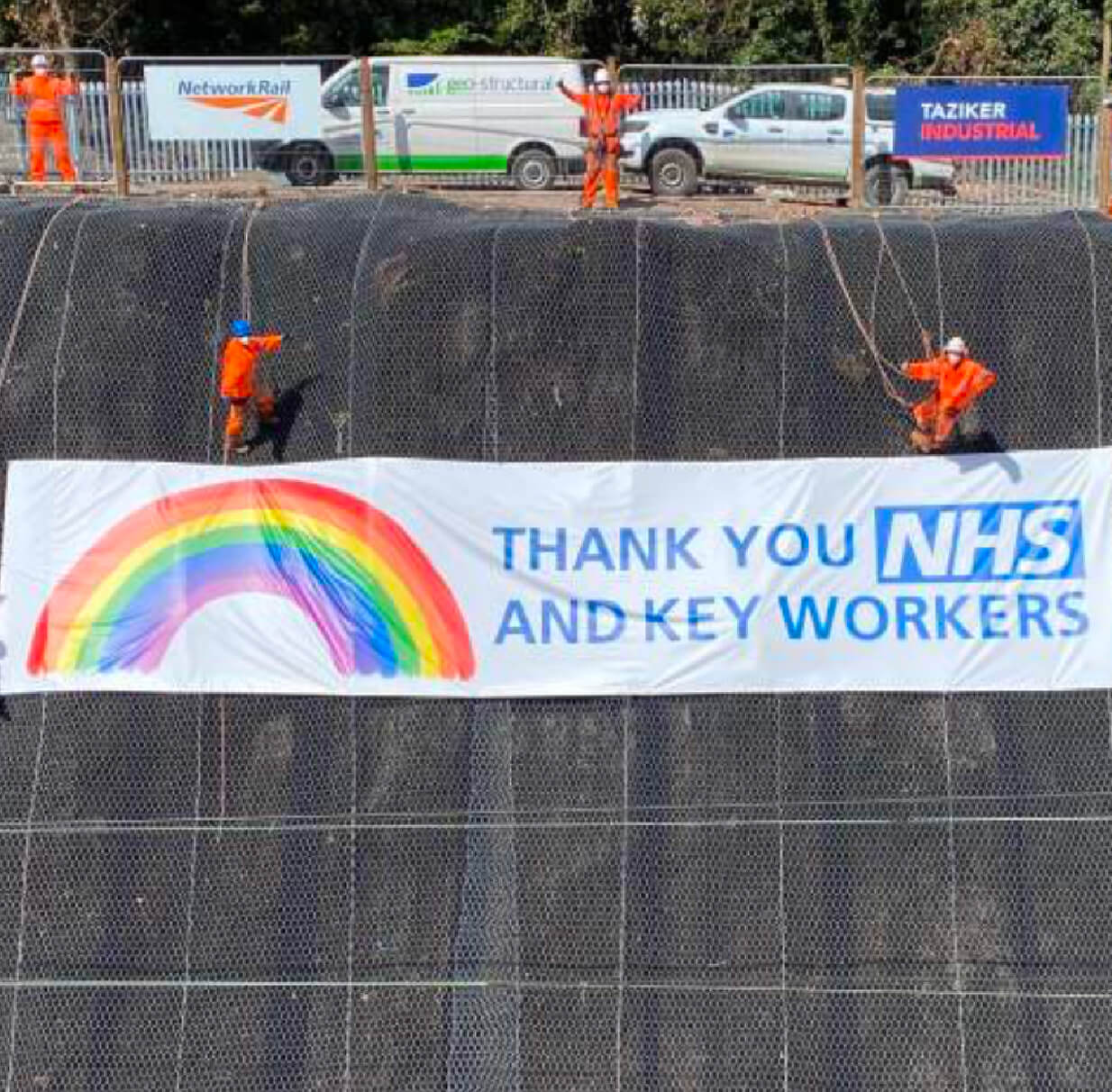 Phil Jones, Project Director at Taziker Industrial, said: "We are driven as a business to try and reduce our carbon footprint whenever possible and the CO2 savings from the Halo Eco Smart Tower are significant.
"We rely on remote CCTV monitoring on sites to act as both a visual deterrent but also for evidence gathering in the event of an incident.
"The Halo Tower makes it very clear to anyone thinking of entering into criminal activity that their actions will be caught on camera and that is often enough to make them think twice.
"If they proceed with their intent to commit any sort of criminality the Halo CCTV Towers immediately alert the authorities and, of course capture evidence which can be used to prosecute offenders.
"The Halo CCTV Tower provides us with the ability to do both without having to rely on gas guzzling diesel generators and so, reduce our carbon footprint."
The Halo Eco Smart CCTV modular tower has a number of power supply options including a hybrid fuel cell, wind turbine and solar options – reducing and even eliminating the need for a diesel generator.
Aside from the CO2 emissions saving, the Halo Tower saved Taziker 68,132.7 litres of diesel – around £41,560 worth of fuel – compared to traditional generator powered CCTV towers.