Taziker Fabrication Facility – Blackburn
Multiple IP CCTV & IP Audio system security installation
Red CCTV installed a full security system to Taziker's Fabrication Facility in Blackburn
This site is over 100'000 square-foot capacity for offices and the fabrication facility which is owned and operated by Taziker.
With an investment of over £1m to establish a new fabrication facility in Blackburn, Lancashire. The site will be used a steel fabrication facility for Tazikers steel infrastructure projects across the UK.
The location poses several hazards, with one of the primary concerns being unauthorised individuals accessing the site outside of operating hours.
The new installation incorporates a comprehensive network of 17 IP cameras strategically positioned externally around the site. These cameras effectively monitor all entry and exit points of the building, as well as provide coverage for the fabrication facility. The primary purpose of this system is to ensure both site security and the well-being of personnel in terms of health and safety measures.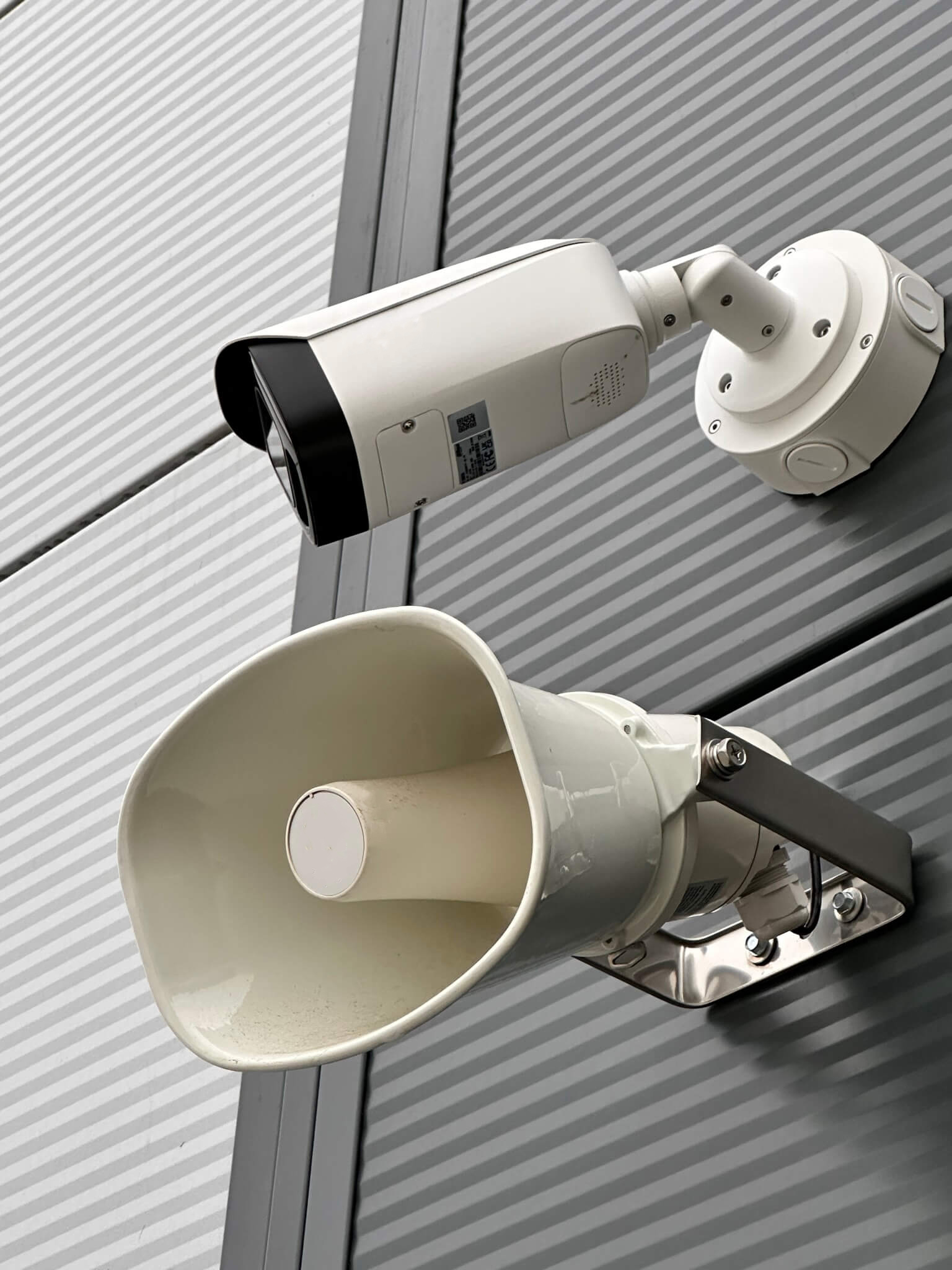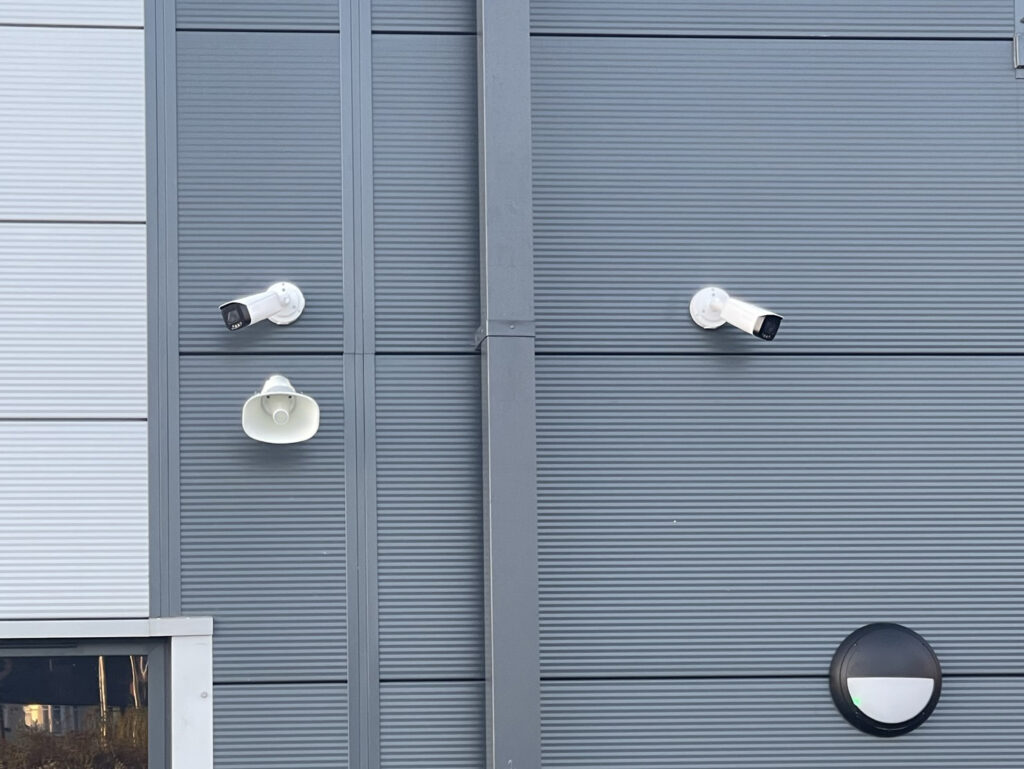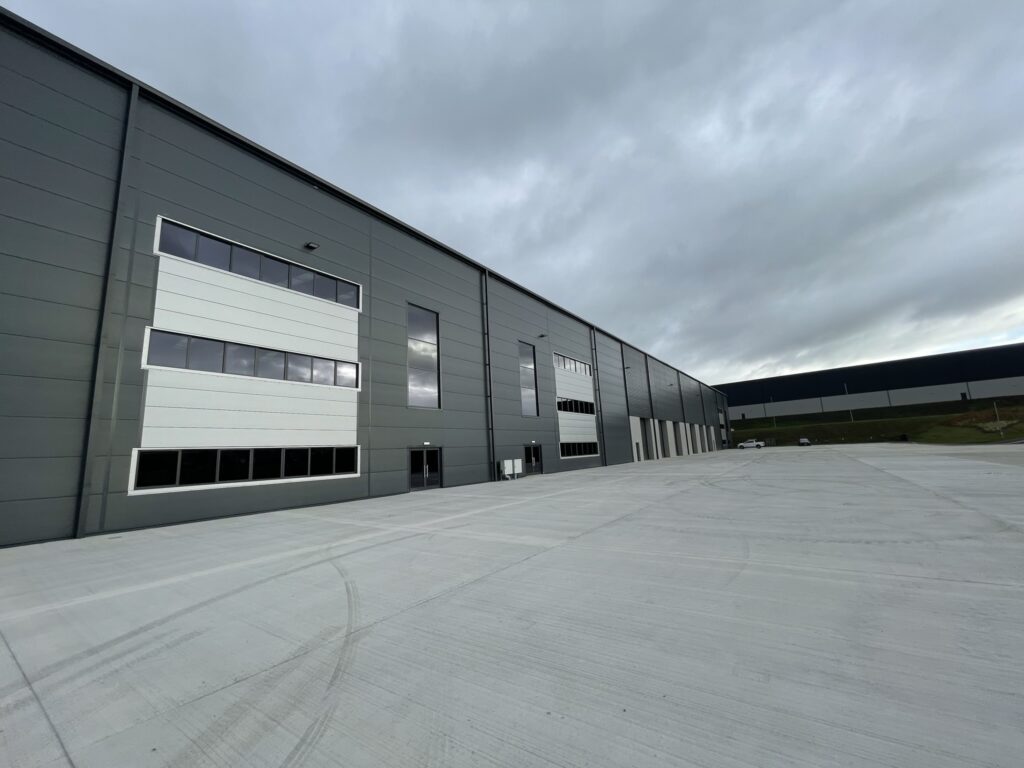 The system serves a dual purpose of ensuring security and maintaining health and safety protocols within the site. To achieve comprehensive perimeter security coverage, external cameras have been strategically placed. These cameras are complemented by an advanced AI system specifically designed to generate alarms when unauthorised individuals or vehicles breach the perimeter or enter the site outside of designated hours.
To enhance the effectiveness of the system, a cutting-edge TOA IP audio system is incorporated. This enables the RED CCTV Alarm Receiving Centre (ARC) to promptly respond to detected events. In the event of an alarm, the ARC can utilise the audio system to verbally challenge any individuals observed on the premises. The appropriate protocols are followed, including contacting key holders and, if necessary, alerting the emergency services.
The technology used consistently detects and identifies these unauthorised persons on site. Upon being confronted, they promptly leave without any complications.
Advanced full-color technology, ensures the production of industry-leading image quality at all times, day or night. This high-definition system, coupled with cutting-edge AI technology, provides the client with peace of mind, knowing that they have access to top-of-the-line surveillance capabilities.
Given the site's industrial setting, which is inherently non-sterile, the AI plays a crucial role in minimizing false alarms and solely focusing on detecting significant events.
Rob Kennedy – Managing Director – Red CCTV said: "We're proud to have been tasked with designing and installing the security system for these flagship / amazing new premises for our long standing client Taziker. We have supplied their rail department with rapid deployable CCTV for over 10 years and now we are delighted to show them our capabilities in the fixed commercial sector where our presence grows stronger through referral and a satisfied client base"

Find out how Red CCTV can help to secure your site by talking to our team via this link info@redcctv.co.uk.