Clients and contractors often say that they want innovation. But what does that actually mean?
At Red CCTV, innovation means combining existing and new technologies to provide creative solutions to our customers' problems. Hence the development of the Halo Scout Net Zero CCTV system and our Halo Access A-Pod, both of which have been shortlisted in the Innovation of the Year category in the Construction News Specialist Awards 2021.
For us, the main prize is helping our customers to meet their goals. Of course, we would be very happy to receive a Construction News award at the dinner next Tuesday too!
HALO SCOUT
We designed the Halo Scout Net Zero CCTV System to cut carbon emissions on construction sites – because we want to help our customers meet the ambitious carbon-cutting goals they have set themselves. The challenge for our engineers in developing the system was achieving a zero-carbon-in-operation system without compromising on functionality.
Our engineers rose to that challenge. Even though this latest version of the Halo Scout is powered by batteries – topped up by solar energy – this multi-camera CCTV system can livestream in 4k from any location. That's no mean feat for a Battery powered system and means that any alarms can be visually checked in real time.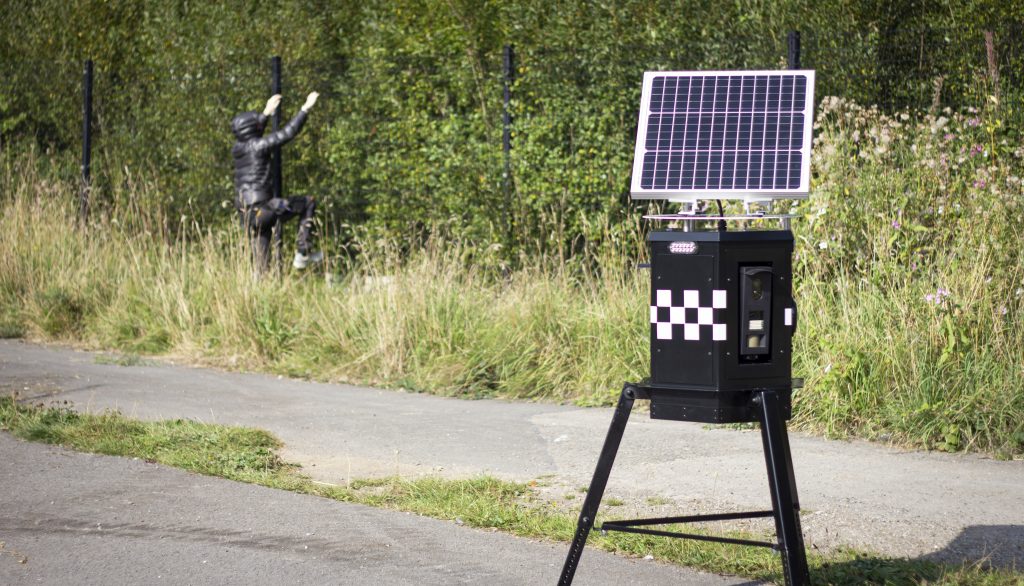 Morgan Sindall Infrastructure was the first contractor to deploy the Halo Scout from January this year on its project to deliver the Transport for West Midlands' Sprint corridor on the A45. Morgan Sindall has set itself the goal of reaching net-zero emissions by 2030
HALO A-POD
The Halo Access A-Pod allowed our customer Taziker to continue working on the renovation of Bristol Temple Meads station during the Covid-19 pandemic. To reduce the risk of the virus spreading, Taziker specified a completely contactless entry system – which is a big ask, since many systems, though largely contactless, require the user to push on a turnstile or door.
The Halo Access A-Pod is controlled via the cloud, and unlocked via a smartphone app. Using facial recognition, the A-Pod can check the credentials of an individual, as well as checking that a face mask and helmet are worn. It checks body temperature and can be used to convey messages to those coming onto site.
Remote monitoring using Internet-of-Things (IoT) technology allows Red CCTV to monitor both the Halo Access A-Pod and the Halo Scout Net Zero CCTV System in real time. Any issues – for instance, someone propping the door to the A-Pod open or a CCTV camera losing power faster than predicted – are flagged up immediately so that action can be taken.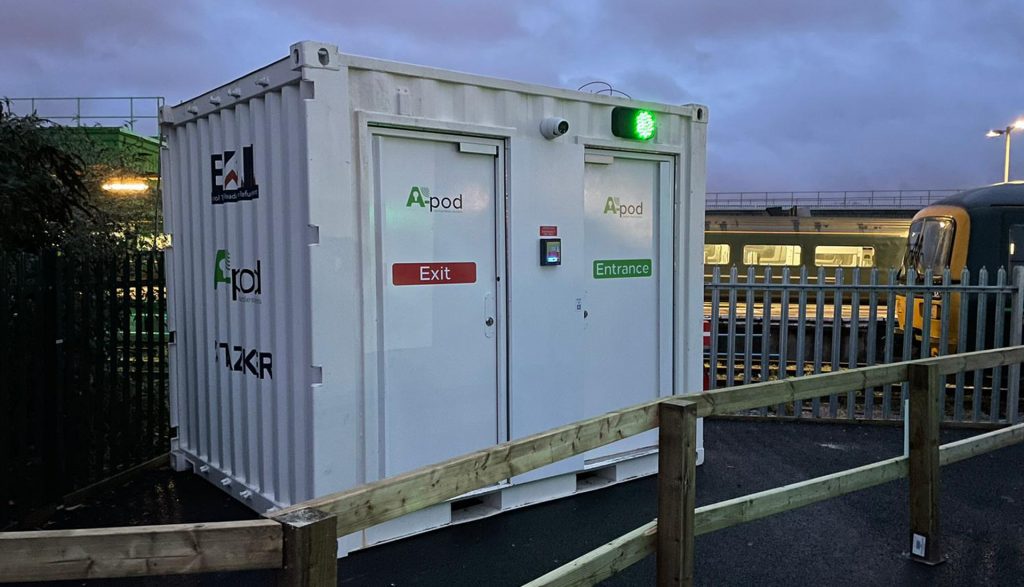 Whatever the outcome at the Construction News Specialist Awards, we will be happy to celebrate with our fellow nominees. It is fantastic for all the teams behind these new products and solutions to be recognised for the time and energy they invest.
Red CCTV has been protecting people, property and the planet since 2012. By combining experience and insight with the latest technology we deliver more effective solutions for our customers – and with a lower carbon footprint.
* To find out how Red CCTV can help reduce your site carbon emissions or to discuss our range of environmentally friendly CCTV security systems click this link to talk to our team.