Red CCTV are proud to support the 'Ahead Of The Game Foundation' Launch Golf Day.
Red CCTV have agreed to become Associate Sponsors and are proud to support the launch of a foundation which will provide support and opportunity for thousands of young and vulnerable people.
The Ahead Of The Game Foundation has been created by former sports stars Dominic Matteo and Dave Bolton who met during their own personal battles with cancer.
They decided to use their combined experience and respective platforms, to help support people suffering with Mental, Financial and Physical Health issues.
The pair want to ensure that people living in deprived areas have access to the same opportunities as others, born in potentially more desirable post codes.
The Ahead Of The Game Foundation is the result of their shared experience, having both been diagnosed with a brain tumour but deciding to literally fight for their lives.
Dominic Matteo was a Liverpool and Leeds footballing legend. He famously scored for Leeds against AC Milan in the Champions League and also played for Blackburn, Sunderland, Stoke City and Scotland.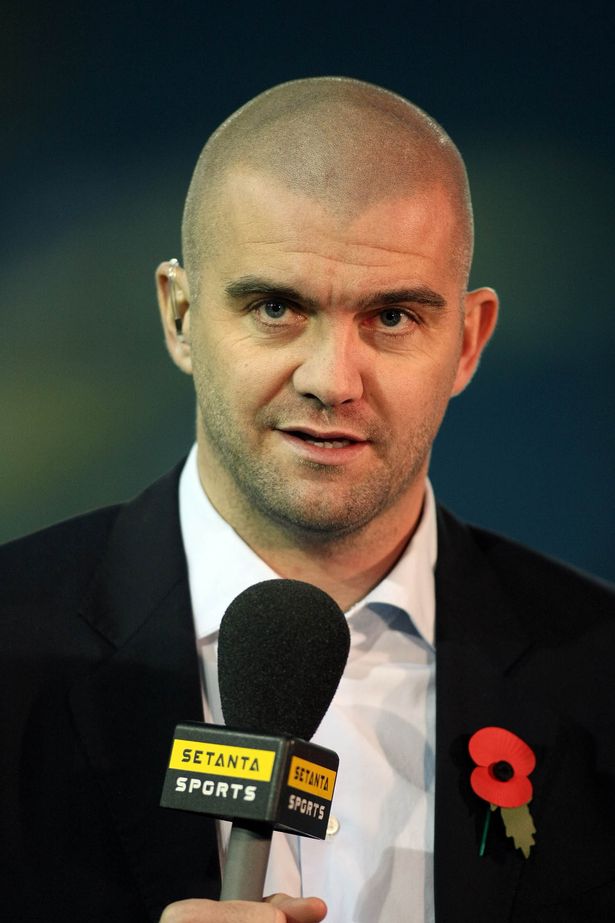 Dave Bolton was a Military Police Officer who served in Iraq, before joining Merseyside Police as a DS tackling organised crime, whilst also securing the World Lightweight Kickboxing Championship in 2009.
Cancer
He continues to defy the odds by outliving a terminal diagnosis, whilst having successfully beaten cancer twice and the pair have combined to help others.
"The Foundation was created with the objective of making a positive impact on peoples lives which it is needed most," Dom explained.
"We want give back to those who are less fortunate, or may be struggling in deprived areas.
"I want people to realise that there is hope, there is another option to stand up and take control of their own situation."
The Ahead Of The Game Foundation has four key objectives. They aim to protect vulnerable young people and adults who are experiencing mental health issues, to support those experiencing poverty and to educate and improve the physical health of children.
Thirst For Life
The Foundation also hopes to provide access to safe secure and suitable facilities that embrace sport, health, education and physical activity regardless of location.
Dave, added: "You could say our shared experiences gave us a renewed passion and thirst for life that we want to share with others.
"We believe we can use our platforms, our contacts book and profile to really make a difference that can help others less fortunate.
"The Golf Day will be our launch event and we are delighted that Lexus have agreed to sponsor the event and that Red CCTV have joined as Associate Sponsors.
"We hope we can raise much needs funds but also send a clear message that there is always hope, and that there is help and support available."
Caldy Golf Club
The Ahead of The Game Golf Day will be held at Caldy Golf Club on the Wirral on Thursday September 16th and will include some star guests,
Former teammate Micky Gray and Matt Jansen will be to play along with a host of star names to support Dave, Dom and the Foundation.
The stunning 18 holes course is a PGA Open Championship Qualifying Course and the golf will be followed by a two-course meal and cash bar with live comedian and Q&A with Dom and sporting guests.
Red CCTV Managing Director Rob Kennedy, said: "We are delighted to support the Foundation and have no doubt they do incredible work to help others.
"I'm privileged to count Dom as a friend and I know the strength and courage he has had to show in his own fight for life and it comes as no surprise his first thought is to help others.
"Dave and Dom have done a tremendous job in establishing this event and I have no doubts it will be a tremendous success,"
The Ahead of the Game Foundation website will be live ahead of the Golf Day but, in the meantime, you can follow their story on Instagram via this link
* To find out how Red CCTV can help reduce your site carbon emissions or to discuss our range of environmentally friendly CCTV security systems click this link to talk to our team.
* To discuss marketing or media opportunities contact Onside PR via this link.
Watch Dave's Incredible Story