They were two of the longest horizontal directional drills ever carried out in Ireland – and Red CCTV played a pivotal role.
Deep below the Lee Estuary, engineers were attempting to drill bores between Cobh and Monkstown.
And thanks to Red CCTV's innovative work, those engineers were able to see exactly what was happening at the drill head point at all times.
The Red CCTV solution included a high-tech camera system which provided the drill driver – sitting some 1.4km behind the head – with a perfect view of the operation.
The engineering epic was a crucial part of the €144 million project, designed to bring an end to decades of raw sewage being dumped directly into Cork Harbour.
The two holes will ultimately carry two 500mm sewage pipes between Cobh and the Shanbally Wastewater Treatment Plant.
Red CCTV's camera system allowed the drill driver to monitor progress – with the live footage also beamed back to the UK so senior management could view the procedure live.
The successful project has been recognised by Irish Water with the lead contractor O'Connor Utilities Ltd being awarded the inaugural Ervia Major Projects Contractor Safety Award for the safe delivery of the contract.
Engineering Feat
"We congratulate O'Connor Utility on the award, it is a terrific achievement for everyone involved," explained Red CCTV Managing Director Rob Kennedy.
"We are delighted to have been able to play a small, but significant role in the project.
"The project is genuinely a terrific feat of engineering, a hugely complex project with many challenges which required innovative solutions.
"The driver of the horizontal drill is some 1.4km away from the drill head but needs to be able to see what is happening.
"The process of back-reaming involves pumping and rotting the drill string whilst simultaneously removing it from the hole.
"Back-reaming itself is part of almost every HDD but it is crucial for the operative to understand exactly what is happening at the head below the surface of the river Lee.
"With no band width and bad reception, Red CCTV created a system utilising video compression software and magnetic PTZ to provide a full picture of the drill head.
"The project was completed without hitch and it was a privilege to be able to play a role in a true feat of engineering."
Raw Sewage
The Irish Water led project will finally solve the problem of raw sewage being discharged directly into Cork Lower Harbour.
In 2015 it was calculated that the equivalent of 40,000 wheelie bins of raw sewage was being dumped into the harbour every single day.
The overall project is due for completion later this year when 15 new pumping stations, around 30km of new sewers will divert sewage under the river Lee from Cobh to a new Wastewater Treatment Plant on Monkstown.
Red CCTV not only provided the unique camera feed to the drill head, but also security solutions to the site compound.
The sewerage pipes were installed in December 2020, a significant milestone in the project.
The completion of this latest stage means Monkstown Park can be handed back to the local community complete with local upgrades and improvements.
Déaglán Healy, Project Manager for Cork Lower Harbour Main Drainage Project, said: "This is another important milestone in our project working towards ending the discharge of raw sewage into Cork Harbour with all the environmental, social and economic benefits that will bring.
"We would like to particularly thank the local community for their continuing support.
"Their patience and cooperation with our contractor, O'Connor Utilities, in partnership with Long O'Donnell, Nicholas O'Dwyer and our own Irish Water project team, has greatly contributed to the safe and successful completion of these works.
Bug Hotel
"We are also delighted to be able to return the reinstated Monkstown Park, with a new surface and multi-use games area to the basketball court, additional drainage to the levelled and reseeded football pitch, and a new wildflower area and bug hotel.
"The bug hotel has been constructed using sections of the pipe type that has been installed under the Estuary, to represent how these pipes are working underground where we cannot see them – bringing raw sewage for treatment, leading to better water quality in the sea at Monkstown and all the Cork Lower Harbour area – improving the environment we all live in.
"Safety is at the heart of everything we do and we are delighted to acknowledge the leadership, determination and committed approach of O'Connor Utilities Limited towards promoting safety around all their work on the Estuary Crossing contract."
The project is due for completion in 2021 when raw sewage from Cobh town will be collected and transferred for treatment. It will pass via the Cobh to Monkstown Estuary Crossing to the Monkstown pumping station.
Drill Mounted
t will then be pumped onto Shanbally Wastewater Treatment Plant for treatment before its safe discharge to the harbour.
Red CCTV drill head mounted camera system was is part of a range of innovative mobile security solutions include plant based camera systems.
Our innovate DiggerCam range and BodyCam solutions allow clients to continually monitor, and live stream, in virtually any scenario.
This cost-effective scalable system, equipped with GOS positioning is critical for live monitoring and remote management.
It can also be crucial in providing Instant Impact Evidence with footage recorded to both to hard drive and the cloud.
Remote CCTV solutions including our environmentally friendly Halo Eco Smart CCTV Tower System provide site security for clients.
The modular towers are rapidly deployable and powered by a unique fuel supply, which reduces CO2 emissions and reduces client carbon footprint.
Equipped with high definition, full colour cameras and PTZ technology and thermal imaging camera systems, the Halo CCTV Tower provide total security solution even in remote locations.
* To learn how Red CCTV have help your project contact our team via this link.
* To discuss marketing or PR opportunities contact Onside PR via this link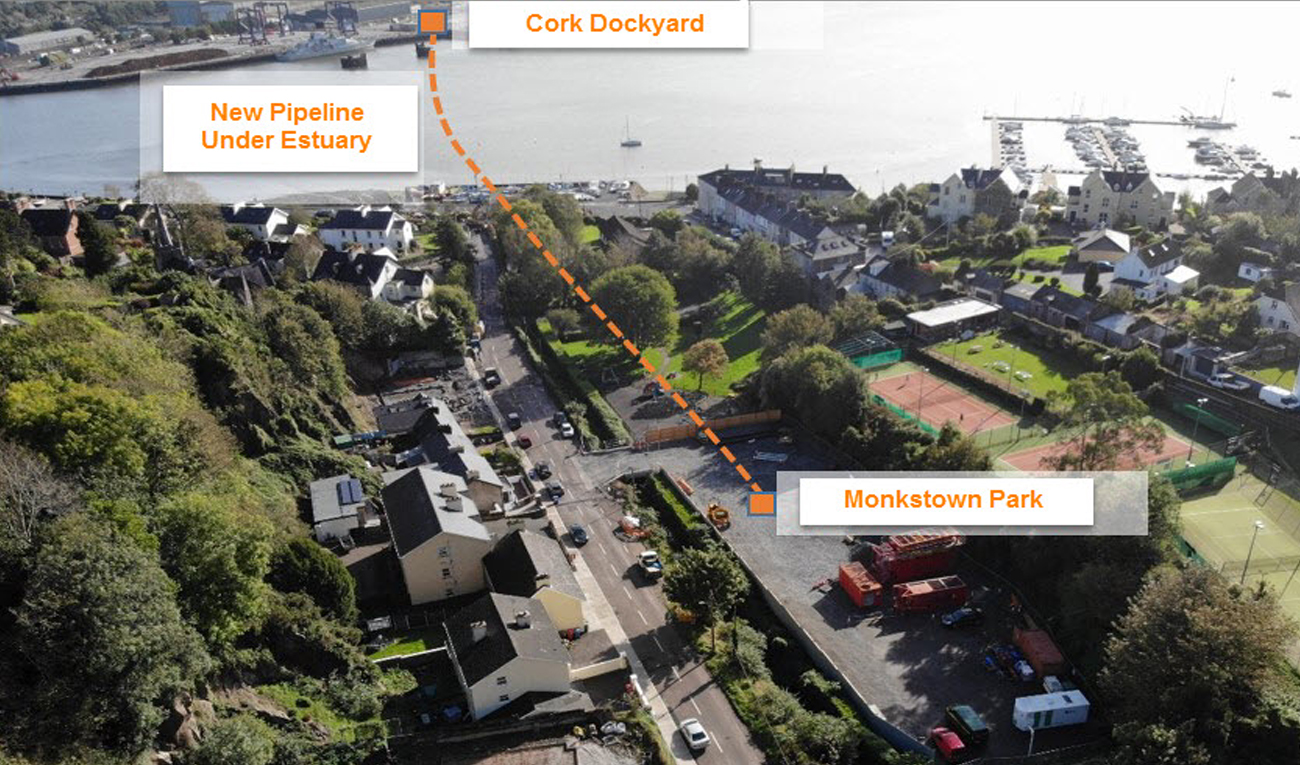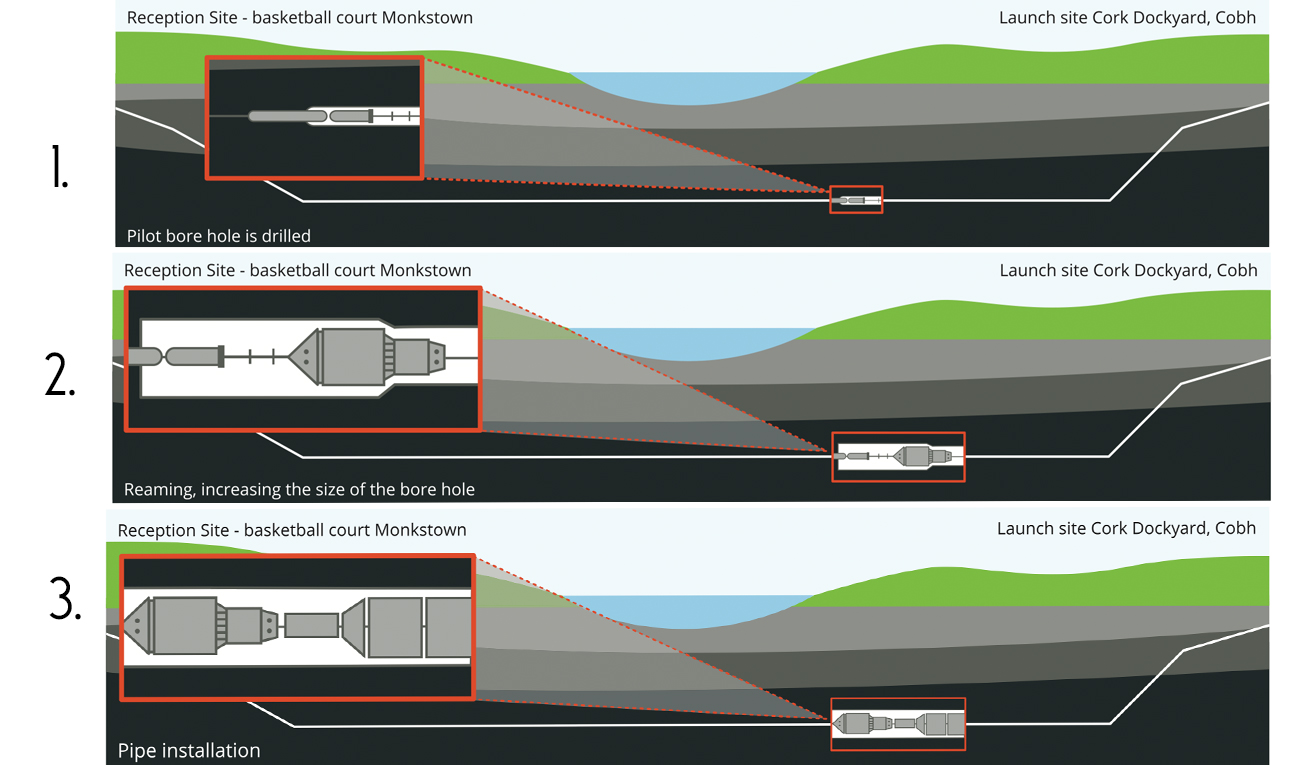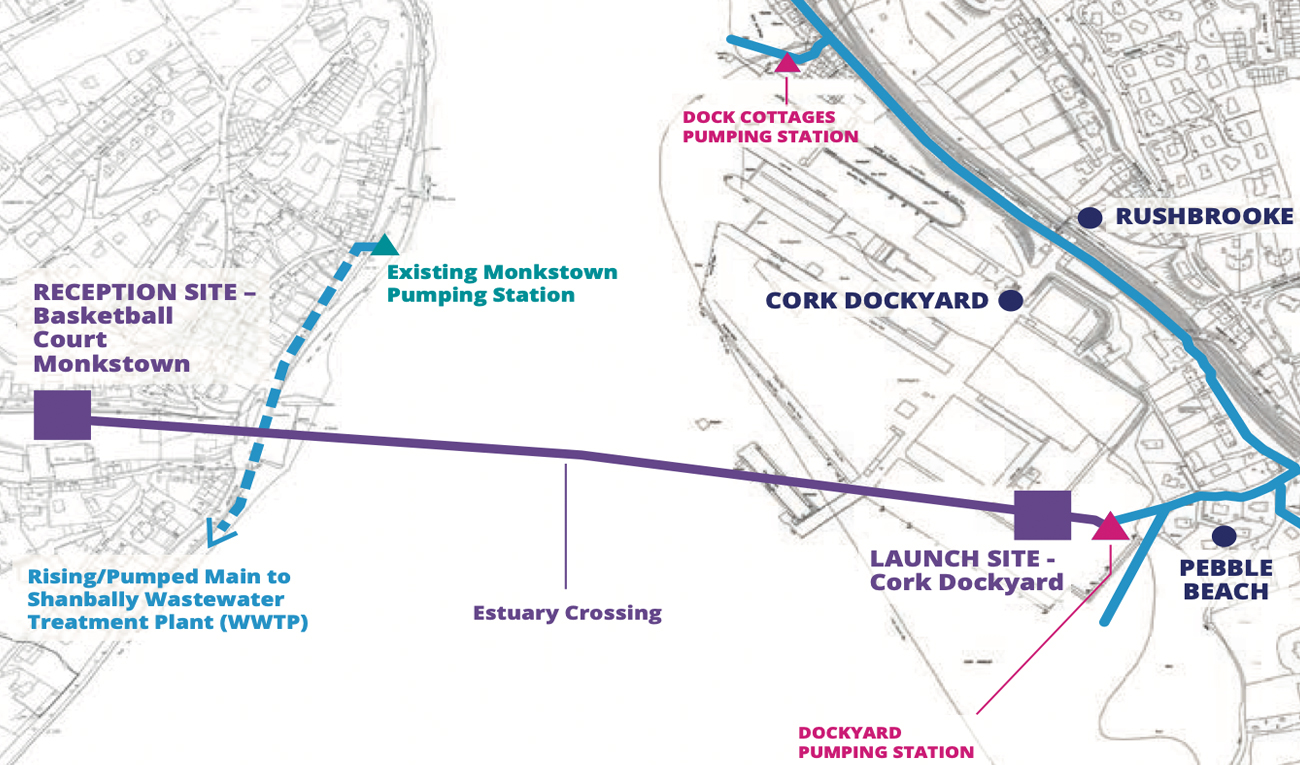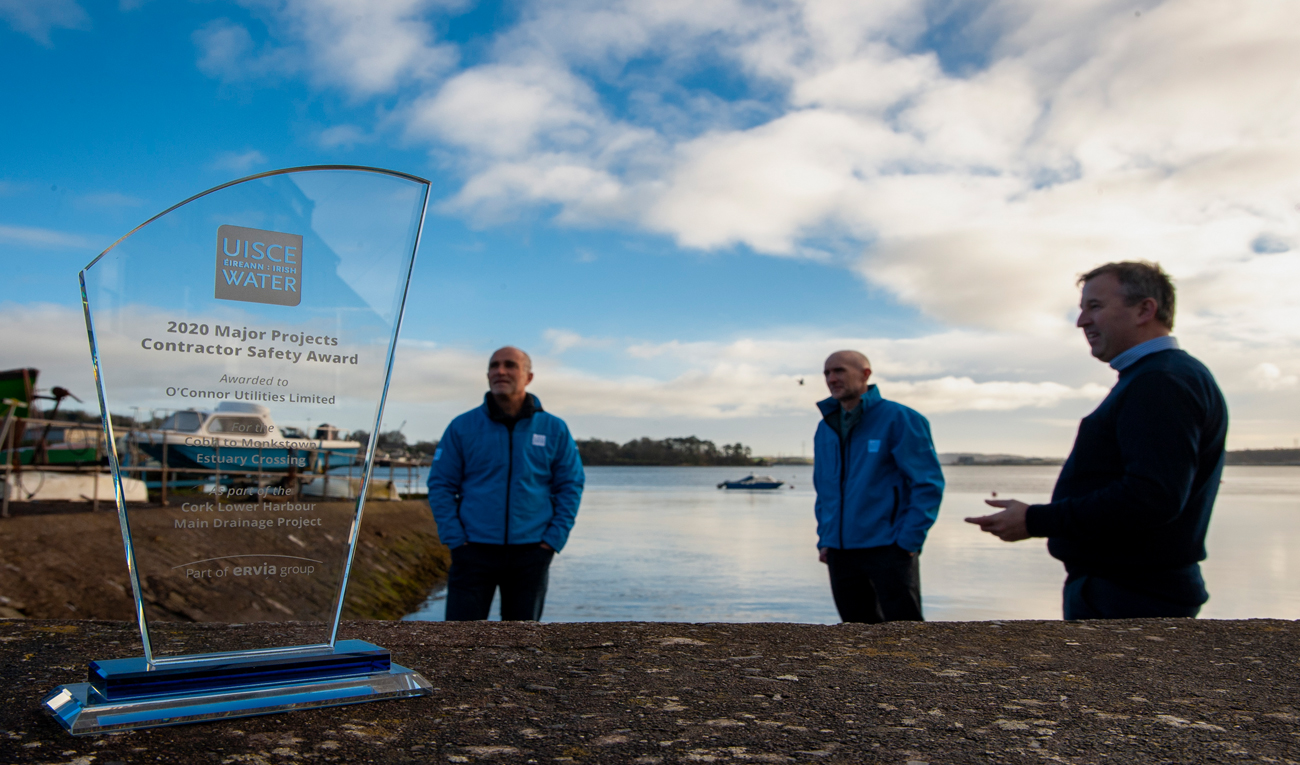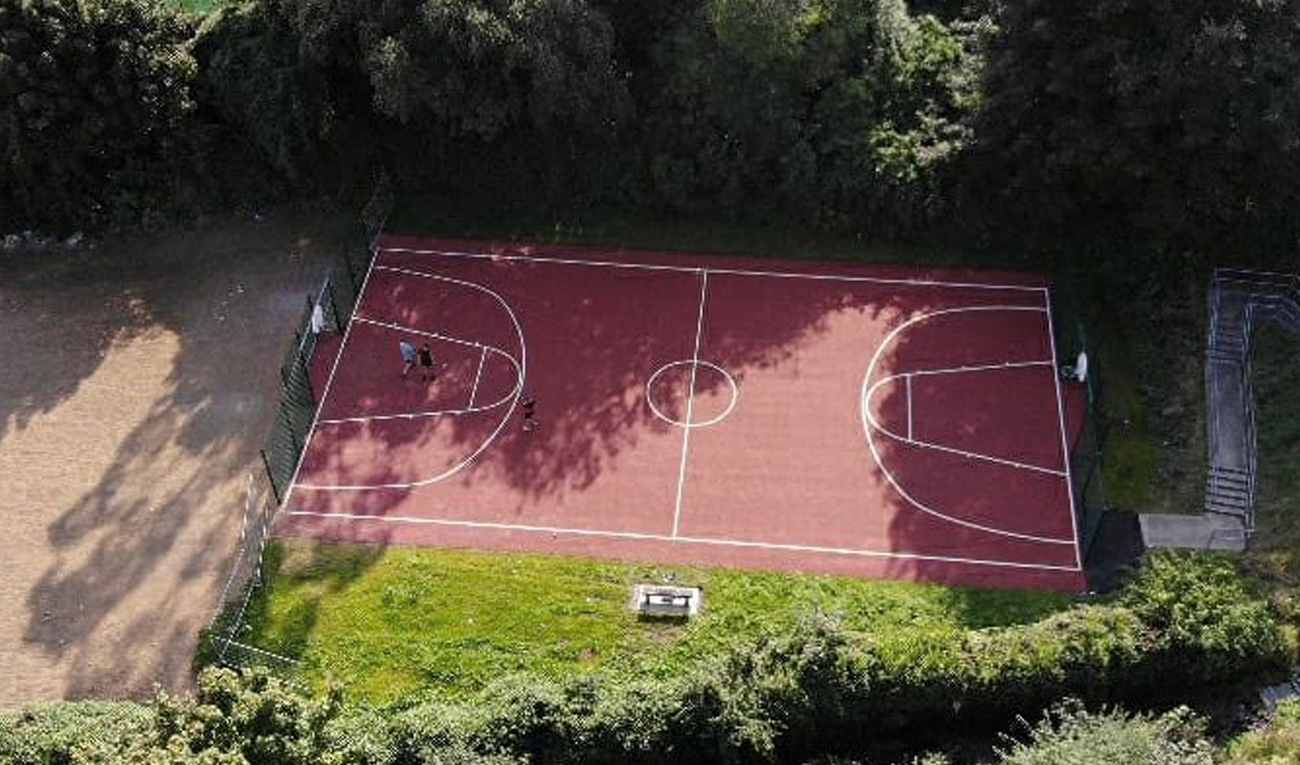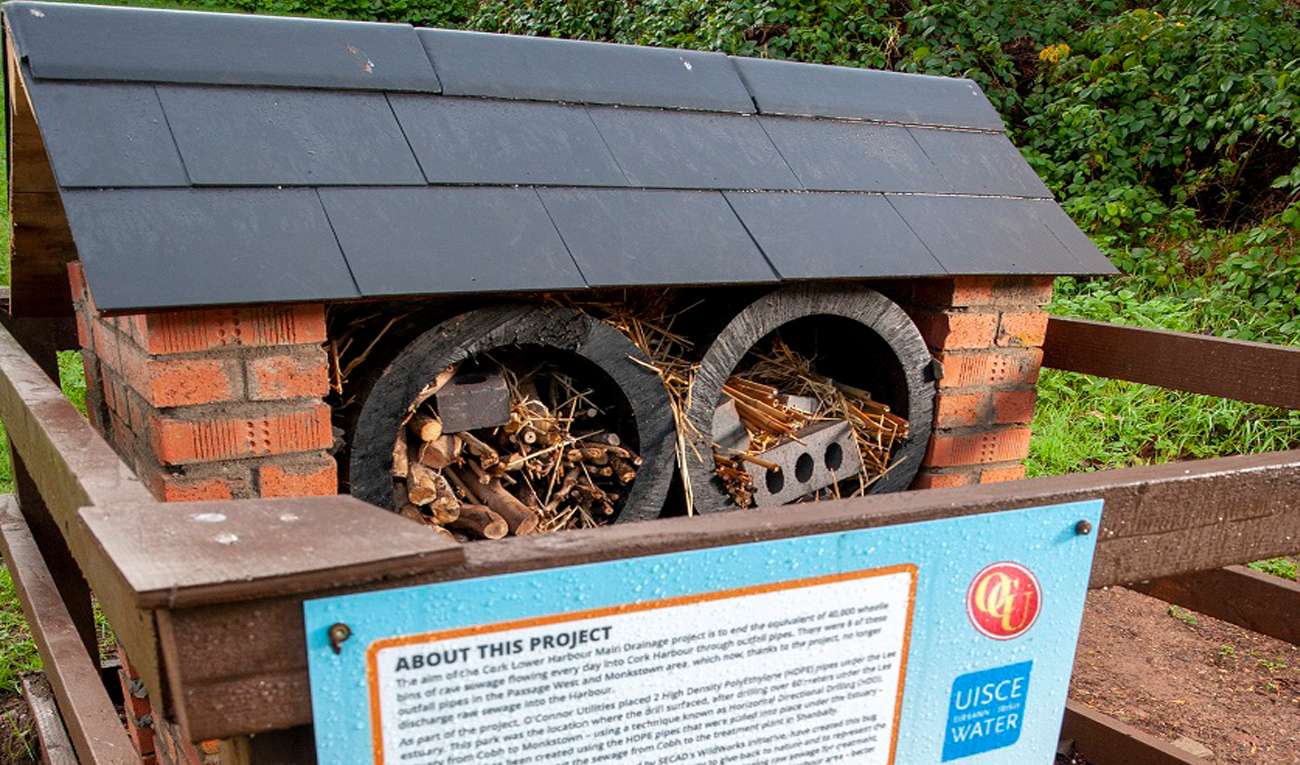 Images courtesy of UISCE Irish Water