Ashley Cardno has joined Red CCTV as Technical Director.
The 41-year-old is well-regarded within the security industry and brings huge experience and a wealth of knowledge to the Red CCTV team.
He will spearhead Red CCTV's technological development and lead the R&D team in creating new products to market.
Cardno has already played a pivotal role in the launch of the Halo Shield Systems product range, which includes the innovative Halo Shield Body Temperature Measuring Systems.
The Halo Pod, Pod Pro and Pod Lite have been deployed to businesses around the UK since their launch earlier this summer, helping them get back to work following the Covid-19 lockdown.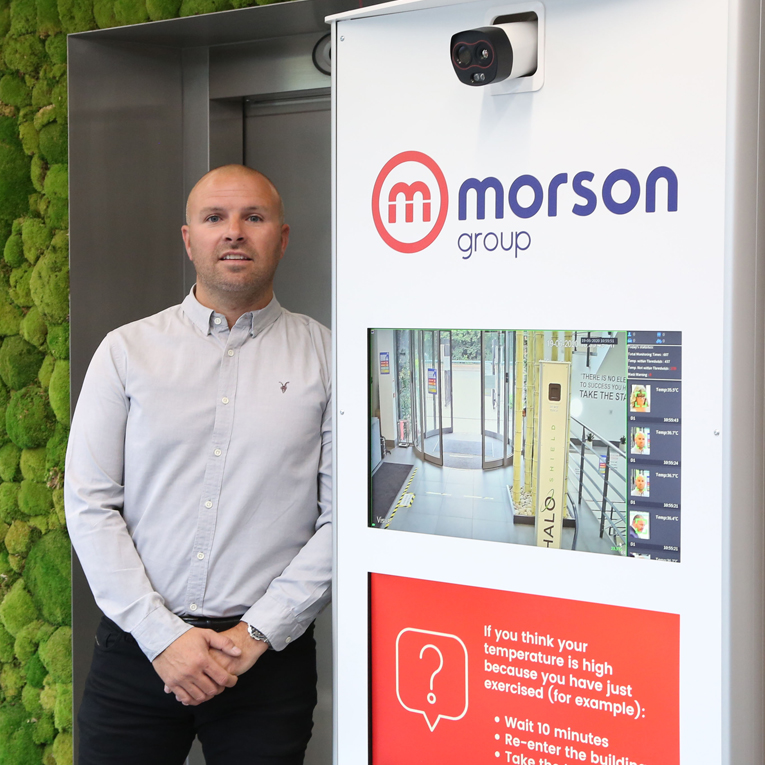 Expertise
Kennedy, said: "I'm delighted to welcome Ash to the team, he brings real expertise and knowledge and I'm excited about our future.
"I've worked with Ash for a number of years and always hoped he might join us at some stage and now we have the opportunity to develop some really interesting products.
"We have already shown that we work well together by launching the Halo Shield Systems range of products and we have an exciting future."
Cardno has been working in the security industry since the age of 18. He has worked for a variety of distributors and manufacturers, including 10-years at Panasonic.
He has also worked with software companies including Avigilon, Mirasys and distributors such as Norbain and Oprema.
Experience
Ash, said "I'm really looking forward to working with Rob and the team at Red CCTV.
"I enjoy working closely with end-users and delivering end-to-end systems and love to explore the technical aspects of our work.
"I've had a very good relationship supplying and working with Rob on projects over the years but during the pandemic, we started to talk about possibilities.
"What started out as an idea quickly developed and, before we knew it, we were launching and installing the PODS. It's been an exciting few months with lots more happening.
"We have found this has led to other ideas, other products, different solutions for various markets and I'm looking forward to the future."
The Halo Shield Systems are being used by the Morson Group, Network Plus, Flannery Plant Hire, and at the main offices of Transpennine Route Upgrade West.
Ashley begins immediately with Red CCTV and can be contacted via Ashley.cardno@redcctv.co.uk